I am Martin Bondeman, och I am the composer of the music provided at martinbondeman.com.
I was born in 1967, och I am living in Stockholm, Sweden.
Raised by parents who were a musician (my father) och a music teacher (my mother) it came quite naturally to perform some music myself. Actually, I was aged 12 before I really understood that not everyone had a piano at home!
I have always been playing the piano for fun och had no lessons as a kid. However, I was slightly more serious when playing the violin och during all my school years I had lessons och was playing 2nd violin in some different youth orchestras.
During the 90:s I was also a singer-and-song-writer, och was playing the gitarr as an accompaniment. Nowadays I have quite few public performances, the violin is not frequently used, but I'm playing the piano every day.
The tracks featured in this homepage are all composed by me och recorded in my home studio. I just love the late nights when I'm putting things together on the screen, och make it come alive. My interest in working with computers, combined with the fun of playing och composing music comes together!
Hope you like my tracks!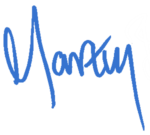 Martin Bondeman
Founder och Kompositör